Sawako Nasu "Sunny, Rainy,"
biscuit gallery (Shibuya, Tokyo) is pleased to announce Sawako Nasu's solo exhibition "Sunny, Rainy," opening Thursday, June 29, 2023. 
Sawako Nasu's exhibition "Sunny, Rainy," consists of a series of works she painted in the highlands.
The constantly changing scenery of the highlands pushed Nasu's thoughts into one ceaseless flow and led to the creation of this series.
All of the exhibited works are either entitled "Sunny" or "Rainy." These two states represent the connection between the weather and human behavior. Throughout history, humans have categorized, named, recorded, predicted, and planned their daily activities around the weather. Nasu states, "The act of naming the weather is one of the minute resistances, one marker set in place to help us survive each day."
A vertical axis is one characteristic of the series, among the diverse changes of that expansive region. This is an uninterrupted continuity alongside repetitive creation and weathering.
Nasu's new works are exhibited in a delicately constructed space following the theme of the human struggle to come to terms with uncontrollable nature. 
Artist Profile
Sawako Nasu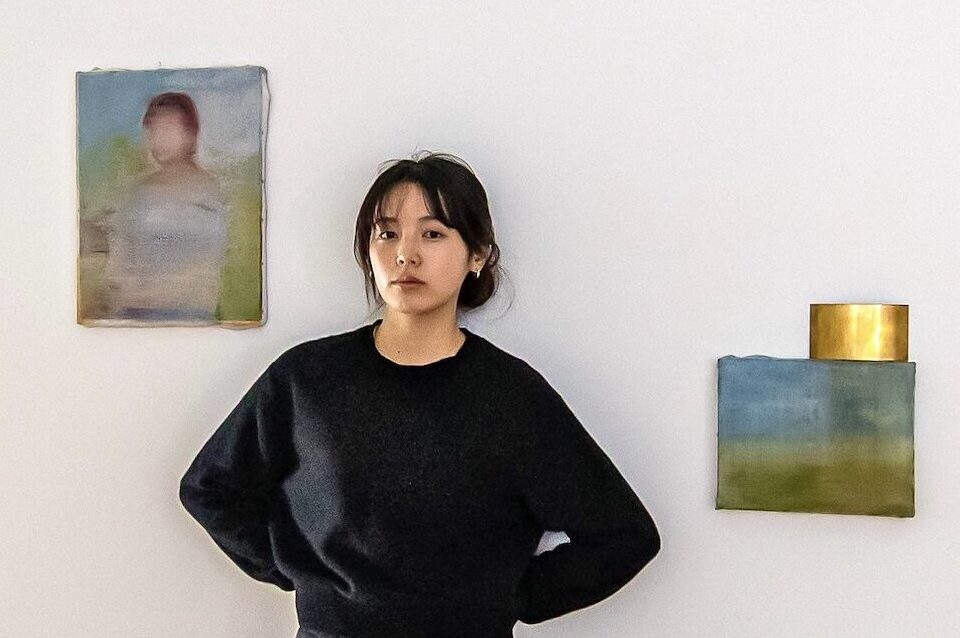 1996 Born in Tokyo
2021 Graduated from Tokyo University of the Arts, Painting      Department, Oil Painting Course
2023 Received Master's Degree from Tokyo University of the Arts, Graduate School of Fine Arts with a major in Oil Painting (First Research Laboratory).
Sawako Nasu uses the language of painting to talk about distance, connection, and relationships. When reflecting on her own work, Nasu says, "How can I come in touch with paintings of the past?" Underlying Nasu's work is a sense of the absolute, unbridgeable distance that lies between the classical and modernist paintings she admires, as well as that which lies between their times and herself today. It is this sense of distance that gives her art its thorough vision.
Nasu's approach to the possibilities of painting, anchored in contrasting the era of classical painting with the era to which she belongs to as a contemporary artist, goes beyond the scope of her personal interests and reflects a current awareness of what is possible at the edge of art history, a site of constant renewal.  
Sawako Nasu "Sunny, Rainy,"
Thursday, June 29 – Sunday, July 16, 2023
13:00 – 19:00 *Closed Monday – Wednesday
Free admission
Installation and artwork supervision by Munehiro Ota
Produced by biscuit gallery