Kato×Liao Yuan Yi×Rei Kizumoto Three Solo Exhibitions "SOLO SOLO SOLO vol.5"
biscuit gallery is pleased to present three solo exhibitions "SOLO SOLO SOLO vol.5" by contemporary artists Kato, Liao Yuan Yi and Rei Kizumoto from May 18th through June 4th, 2023.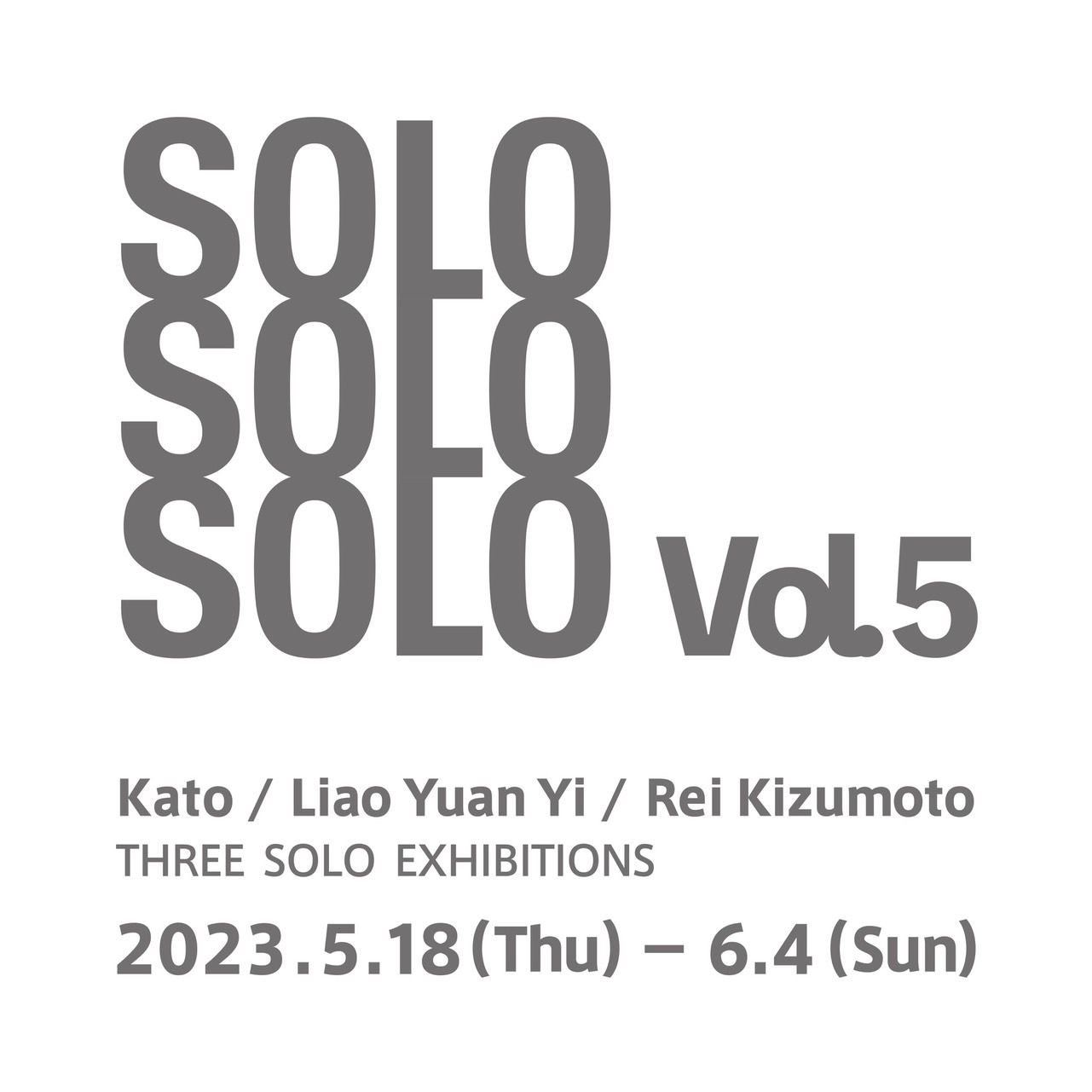 This exhibition program started in April, 2022 and this will be Vol.5.
The artists we feature in Vol.5 are as follow.
Kato (1F) solo exhibition " Of 'the King' and 'other Kings except for the King' "
Profile:
2021 Graduated from Oil Painting course, Department of Painting, Tokyo University of the Arts 
2021 Master's Course Laboratory of Oil Painting, Tokyo University of the Arts Graduate School 
Liao Yuan Yi (2F) solo exhibition "Nautical drawing in silence"
Profile:
1994 Born in Taipei, Taiwan
2018 Department of Fine Arts, National Taiwan University of the Arts
2022 Department of Sculpture, Kyoto University of Arts, Graduate School
Detail profile of Liao Yuan Yi
Rei Kizumoto  (3F) solo exhibition  "When the stars shine"
Profile:
1998 Born in Shiga, Japan
2021 Graduated from Kyoto City University of the Arts Fine Art
Current – Masters degree in Oil Painting Course at Kyoto University of the Arts
Detail profile of Rei Kizumoto
Information
Kato×Liao Yuan Yi×Rei Kizumoto Three Solo Exhibitions
"SOLO SOLO SOLO vol.5"
1F:Kato solo exhibition " Of 'the King' and 'other Kings except for the King' "
2F:Liao Yuan Yi solo exhibition. "Nautical drawing in silence"
3F:Rei Kizumoto solo exhibition "When the stars shine"
biscuit gallery 1〜3F
May 18th Thu 〜 June 4th Sun
13:00〜19:00 ※Closed on Mon-Wed
Admission free
Produced by biscuit gallery
※Opening party: May 18th 16:00~19:00