Special Exhibition「Collectors Collective Collection」
biscuit gallery is pleased to present a special exhibition "Collectors Collective Collection," featuring three art collectors Mahiro Kobayashi, Yorito Masegi, and HIRO, from December 15th through 24th.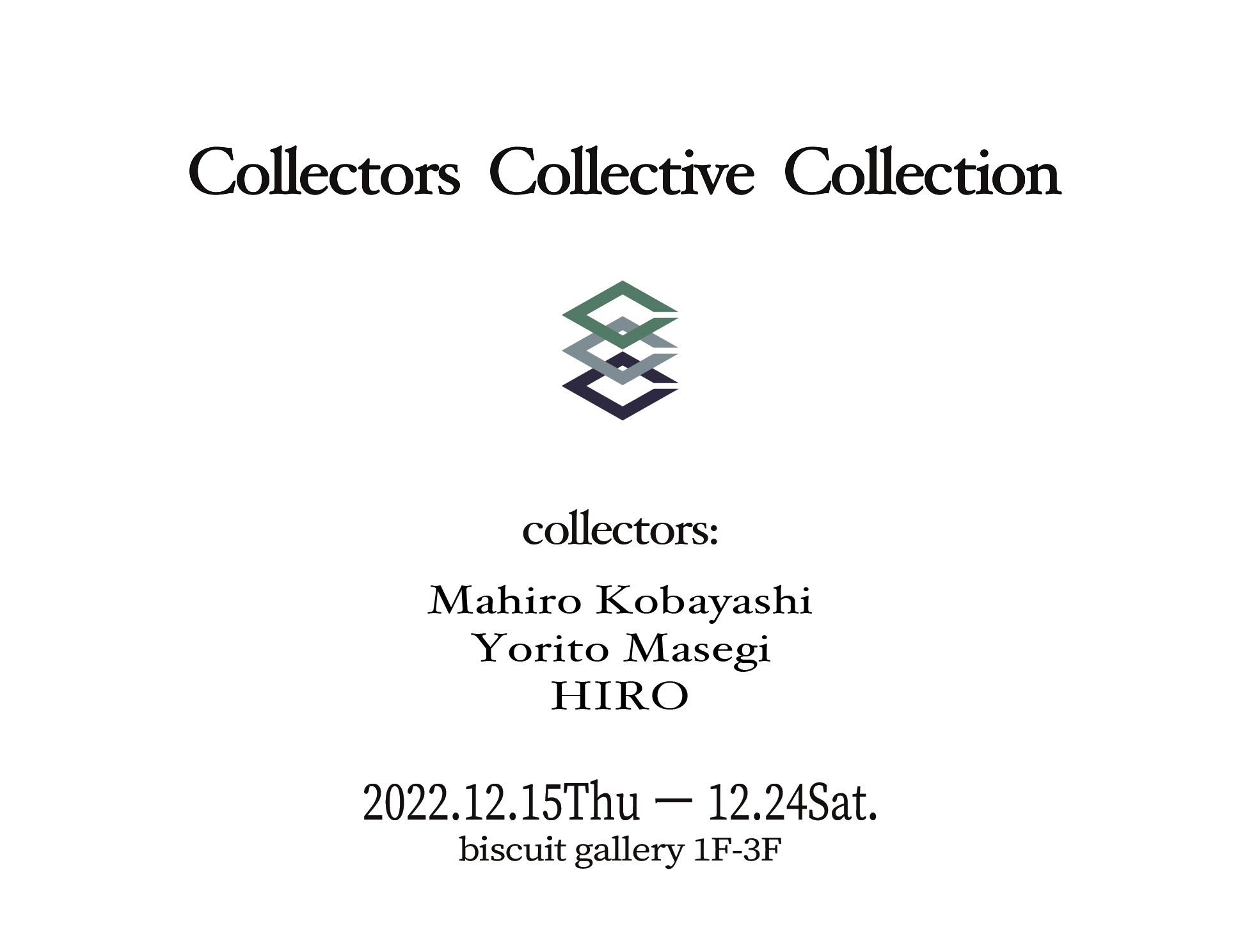 Three collectors featured in this exhibition had their first collection show "Collectors Collective" in 2019. After 3 years, their 2nd exhibition will be held this year again.
Through the collection of each collector, we get a flavor of how they see and think of art – this exhibition is the place where you can see the characteristic of each collector. Also, it could be an opportunity for you to find new artists. We hope every viewer can enjoy on their own way.
* All the works in the exhibition won't be sold.
Various events will be held during the exhibition period, including a talk show by participating collectors on Saturday, December 17.
Details will be posted on the biscuit gallery website and  our SNS channels.
* Sold out
【Information】
Collectors Collective Collection
December 15th Thu 〜24th Sat, 2022 
【Participating collectors】
1F:Mahiro Kobayashi
https://www.instagram.com/burart.jp/
2F:Yorito Masegi
https://www.instagram.com/masegiyorito/
3F:HIRO
https://www.instagram.com/hiro_art_lover/
【Artists】 ※Artists might be changed
1F) Mahiro Kobayashi:Kanjiro Okazaki、Narumi Sasaki、Sawako Nasu、Nanae Mitobe、mé、Kohei Yamada、Miryam Haddad、Ouma、Yulia Iosilzon​ and more
2F)Yorito Masegi:Ayako Ishiba、Kei Imazu、Kazuki Umezawa、Kenta Kobayashi、Takuro Tamayama、Naoya Hirata、Regine Schumann and more
3F) HIRO:Dan Isomura、Koiichiro Tada、Myoji-Namae、Syota Yamauchi、Nimyu and more