やましたあつこ個展 「花びらのワルツ」
このたび biscuit galleryではやましたあつこの個展「花びらのワルツ」を、2021年5月27日から6月13日の会期にて開催致します。
これまで自分の内生的な物語をドローイングの手法を交えたペインティングによって描き、恋をする人たちの健気さ、哀しさ、愛おしさといった私たちが持つ情緒の素朴さや美しさを扱ってきました。本展にあたり、やましたは以下のような言葉を寄せています。
私にとって回想は幸せと悲しみが伴う。


記憶に残るほど強い思い出は、たいていが極端にポジティブかネガティブなものが多いから。

だからだろうか、私は自分の人生を振り返ることが好きでないし、たぶん嫌ってさえいる。

でも二人は違う。

私が描いている二人の回想には、思い出には、幸せな瞬間がいっぱいだ。

私は邪魔のない幸せが描きたいし、それはずっと変わらない。

生きている今にも、そして生きてきた昔にも、楽しさが満ちている二人は、間違いなく幸福だ。
今回の展示では回想をテーマに、やましたの世界に生きる二人がかつての自分たちを振り返る様子を描いた作品が並びます。
同時に会場では彼女の活動初期の作品も合わせて展示し、新作において描かれる、「過去を回想する二人の当時」が描かれているペインティングをご紹介します。
この機会にぜひ、ご高覧ください。
biscuit gallery is pleased to present Atsuko Yamashita's solo exhibition "Petal Waltz" from May 27 to June 13, 2012.
In the past, she has depicted her own endogenous stories in paintings using drawing techniques, and has dealt with the simplicity and beauty of our emotions such as the health, sadness, and love of people in love. On the occasion of this exhibition, Yamashita had the following to say.
For me, reminiscence is accompanied by happiness and sadness.

For me, reminiscing involves both happiness and sadness, because the memories that are strong enough to be remembered are usually extremely positive or negative.

Maybe that's why I don't like to look back on my life, maybe I even hate it.

But these two people are different.

The recollections and memories I draw of them are full of happy moments.
This exhibition is based on the theme of reminiscence, and features work depicting two people living in Yamashita's world looking back at their former selves. At the same time, works from the early days of her career will also be on display at the venue, and paintings depicting "the time when two people are reminiscing about the past" will be introduced in her new works.
We hope you will take this opportunity to visit the exhibition.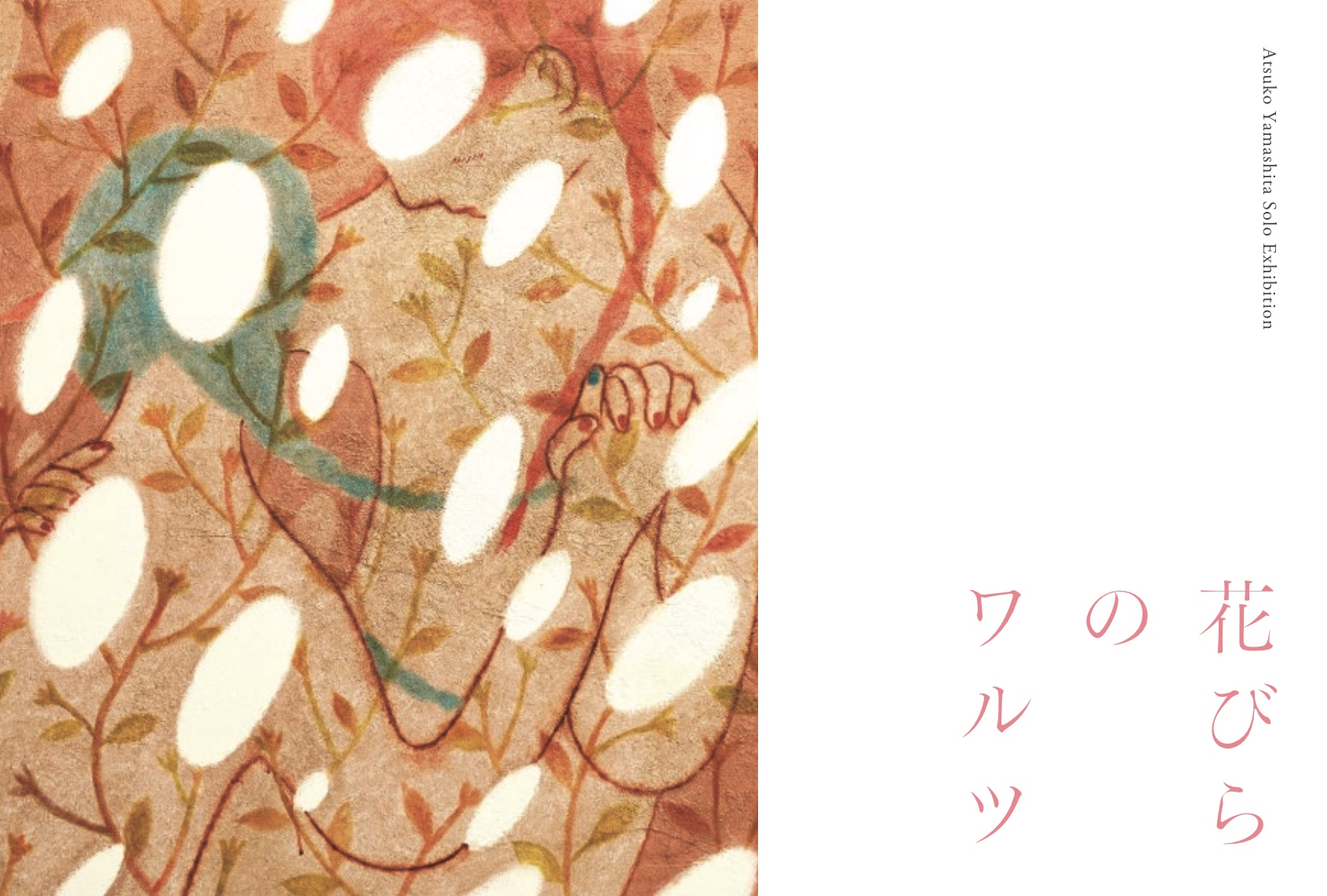 会期:2021年5⽉27⽇(⽊)〜6⽉13⽇(⽇)
会場:biscuit gallery 1階・2階
協力:TAKU SOMETANI GALLERY
Produced by biscuitgallery
作品についてのお問い合わせはContactへお願いします。